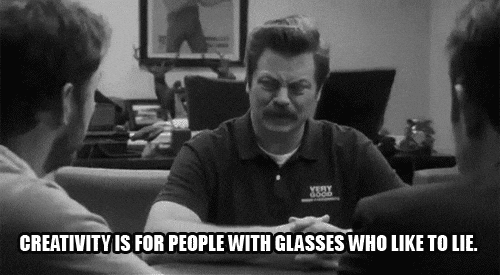 There are often times when I come to a sudden halt and find myself feeling stuck or unable to produce or execute work that I otherwise may feel confident and comfortable to complete. This happens to everyone at some point in their career, and more so in creative ones [see imposter syndrome]. I found myself asking what exactly was the difference between projects and moments in my life where I excelled, versus others where I perceivably fell short- particularly in design and other creative endeavours.
I concluded that in situations where I did not perform to my best there always existed the following:
a perception I had of myself
a perception I assumed others had of me
direct and imposing authority / a reduction of autonomy
ambiguity over direction
inability to control or effect change
This is not at all surprising. To offer an extreme example, the Stanford prison experiment largely encapsulates the above characteristics. This experiment portrays how placing sensible people in a particular environment (embodying the above) can influence destructive interactions and inspire a culture which results in negative behaviours.
Most (if not all, it seems) companies and leading C-suite executives proclaim that they want to foster innovation and design. Strategists barge into meeting rooms like stormtroopers armed with powerpoint proposals, ready to fire graphs and vision statements that will lead in the mission to become 'creative' and 'disruptive'. As sound as a strategy may be, influencing innovation is rarely effective when as a top-down piece of company prose- as the old argument goes.
In many strategic initiatives a comprehensive consideration of culture is commonly absent. Capability is considered, but often confused as culture. At best, initiatives titled 'change management' are sprinkled into consideration. To enable new ideas, a clear culture-building approach is imperative to success, one that implies an us rather than impose a versus them. The very title change management is almost antithesis to this way of thinking.
[Back to my above experiences]
I realised that my actions were heavily impacted by the environment I was in and this was affecting my mindset. Behaviour changes mindset, and the right environment influences the right behaviours. When we talk about generating a design thinking culture and/or fostering an innovative organisation, we cannot curate this type of behaviour without first observing the environment and culture that pervades.
Innovation is fundamentally risky and creative. A hierarchical organisation with a lack of transparency, direction and autonomy provided to its employees will not allow for creativity, risk, and thus innovation, to manifest. All of the design and creative toolkits in the world wont save your 'disruptive' business strategy.
Rather, compliment strategic direction by implementing advocates who represent and support the right behaviour, attitude and mindsets you wish to emerge. Don't give them wanky names like 'change agents' or 'experiential strategists'- this again just reinforces the power dynamic and distinction between the corporate strategy and its employees. Instead, place these advocates into each team, to the frontline, and ensure that at each level there is a person who has been approved with creative autonomy and clarity to effect autonomy, creativity and culture-change through clear mentorship and support. Call them a friend, perhaps.